Live workshops.
I really enjoy giving workshops in person; to adults and also to children . This way I can explain and show you all the fine details one-on-one. It is magical to see the happy satisfied look in the eyes of the participants when they have made something beautiful themselves and enjoyed the process. It is also always very pleasant mornings and evenings where we work side by side, connect, learn from each other and exchange everything. I love seeing how everyone really gives their work their own character.
The workshops are also always a great opportunity to let go of the hustle and bustle in your head and let your hands and heart speak. You get into a creative flow and let it flow.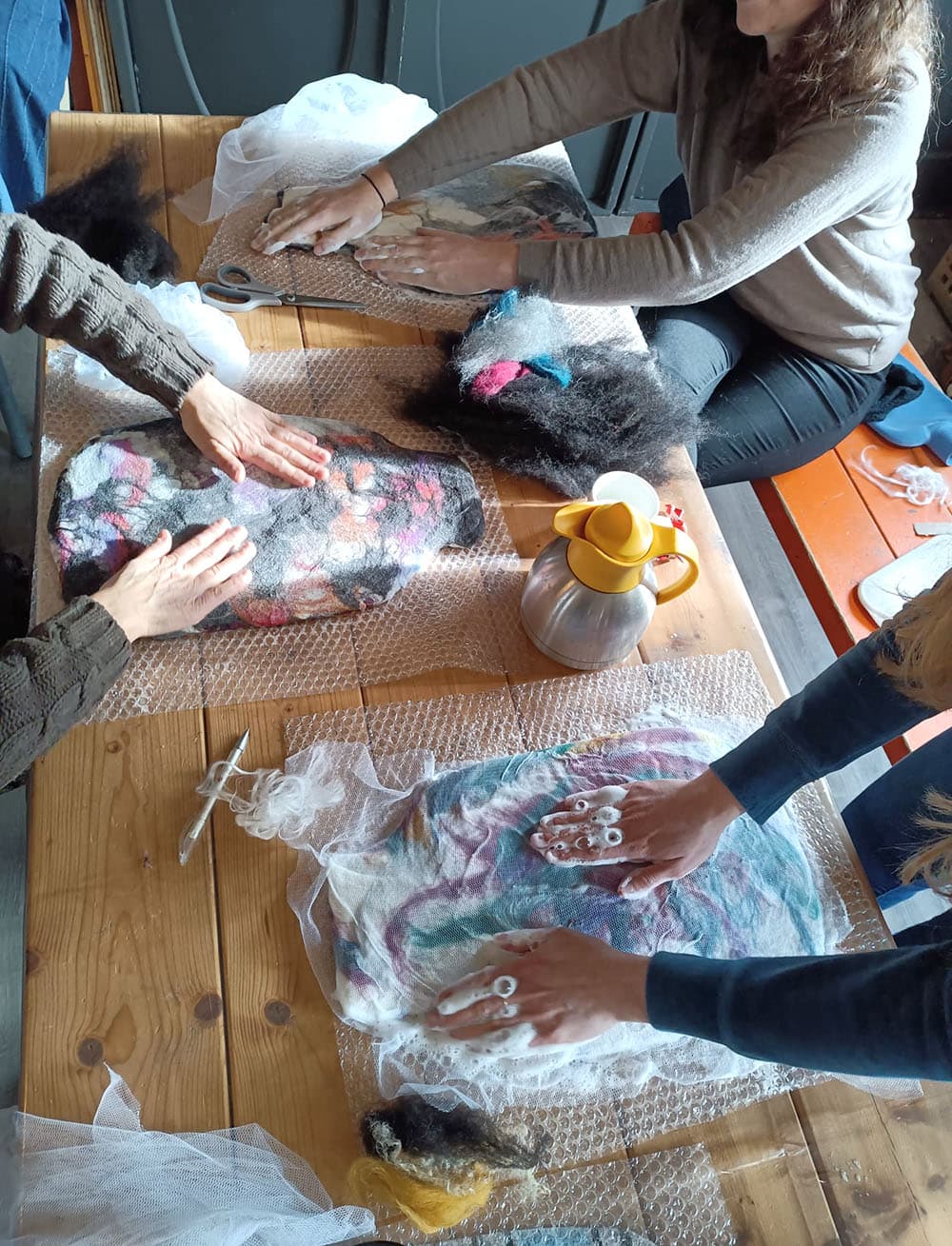 Workshop options:
together with family or friends at someone's home or at another location, at school together with other parents, with your colleagues as a fun team building activity, during a children's party and more.
It is always nice if the workshop theme matches the time of year. In addition, there are of course also topics that are topical throughout the year (sewing your own cuddly toy, for example).
Number of possible themes for workshops:
Felting Easter eggs: prick felting / wet felting / felting eggs with patterns;
Dyeing Easter eggs with materials from nature;
Felt jug cover. Wonderfully warm and soft to use and completely to your own taste;
felt placemats;
Wool lightly felted;
Sew your own cuddly toy, possibly from upcycle materials;
Making mandalas. Can be used outside but also inside;
Making your own cosmetics (lip balm, hand balm, etc.) from completely natural materials;
Felting acorns and chestnuts, making a felted acorn garland or necklace;
Making a mobile with bees from donkey props, great fun for children;
mistletoe felting;
Make Christmas stars out of paper
There are certainly more options, which I would be happy to discuss with you.