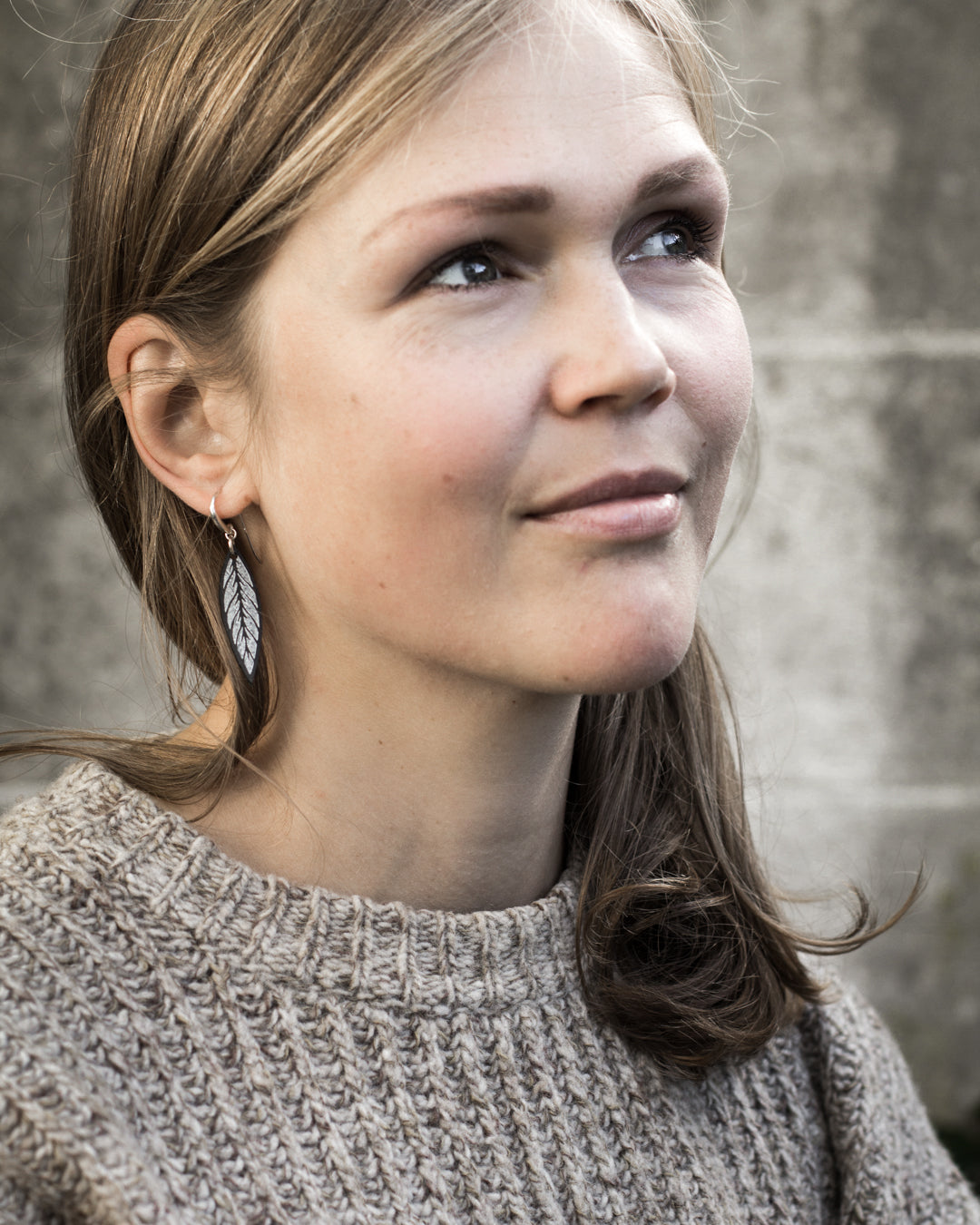 hi, i'm ieva,
the face and hands behind Kabata. Tactile Treasures products.
I am happy to give you creative inspiration and help you to create a warm, festive and seasonally appropriate atmosphere at home.
I was born and raised in Latvia. My design and art studies took me to France and later to the Netherlands. When I became a mother (of 2 beautiful and creative boys!) I rediscovered my love for handicrafts . In addition to making endless things and experimenting with sustainable materials, I really enjoy doing yoga . You can also often find me in the vegetable garden and in nature or under the blanket with a book in my hand. Connecting with others, inspiring and supporting each other always makes me happy.
What does Kabata stand for?
Kabata.Tactile Treasures was created to share my love for handicrafts and natural materials with more people. When I teach free school through my children
discovered that I felt so much warmth and connection there that it became an important source of inspiration for me, next to nature. I also see my work as a mission to keep craft techniques alive and make them more familiar (and less boring).
Ka-ba-ta?
When I started, about eight years ago, I started sewing bags from old jeans and advertising cloths. Later more products came to the heart garland cards, felted Easter eggs, acorn garlands, beeswax products and a lot more.
Now my focus is on creative workshops and waldorf-inspired seasonal products , which bring nature inside and give an ordinary gray day just a little more color and warmth. My first products - bags and cases - had inspired the brand name. 'Kabata' means 'pocket' (like a trouser pocket) in Latvian. Something personal that you can put something in. This way I feel a little more connected to my roots in Latvia through my work.
Tactile Treasures?
I am someone who has to touch everything to understand and greet it. My goal is to create products that can be treasured as treasures and give you pleasure for many years to come. Long live the long life of stuff! I hope that Kabata products will invite you to hold, touch, feel them in your hands . When I'm at a market, I always tell people that they can touch everything. This way you can only fully experience and appreciate the beautiful materials with which everything is made.